Malheur County Spelling Bee Tomorrow!

See you there!

Mr. Murray presented Nyssa Elementary's progress to the Nyssa School Board last night. Kids are working hard and making big improvements!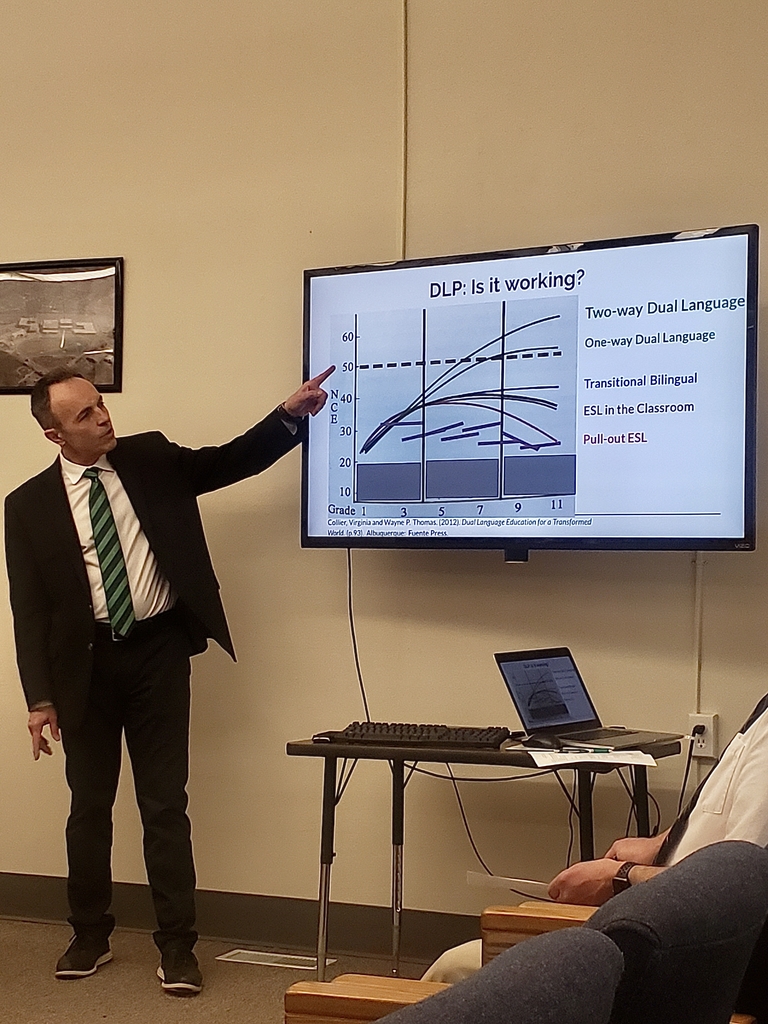 Congratulations to Amy Mardock parent of the month and Dr Gretchen Longwell voted Staff of the month! Thank you for everything you do! We appreciate you!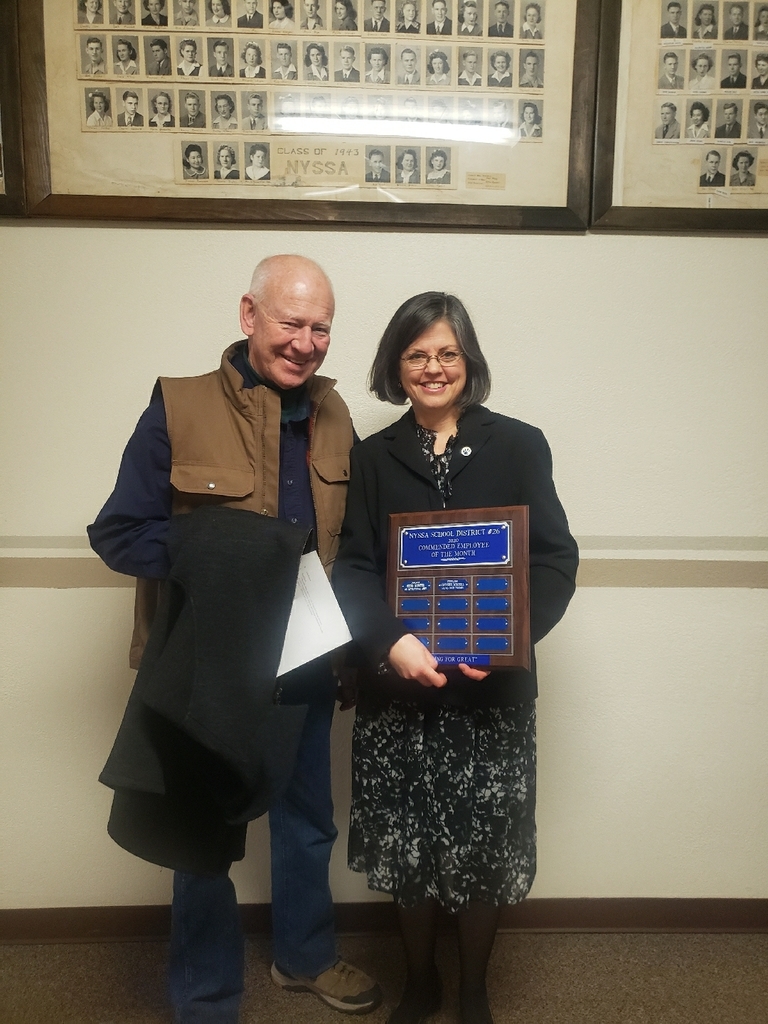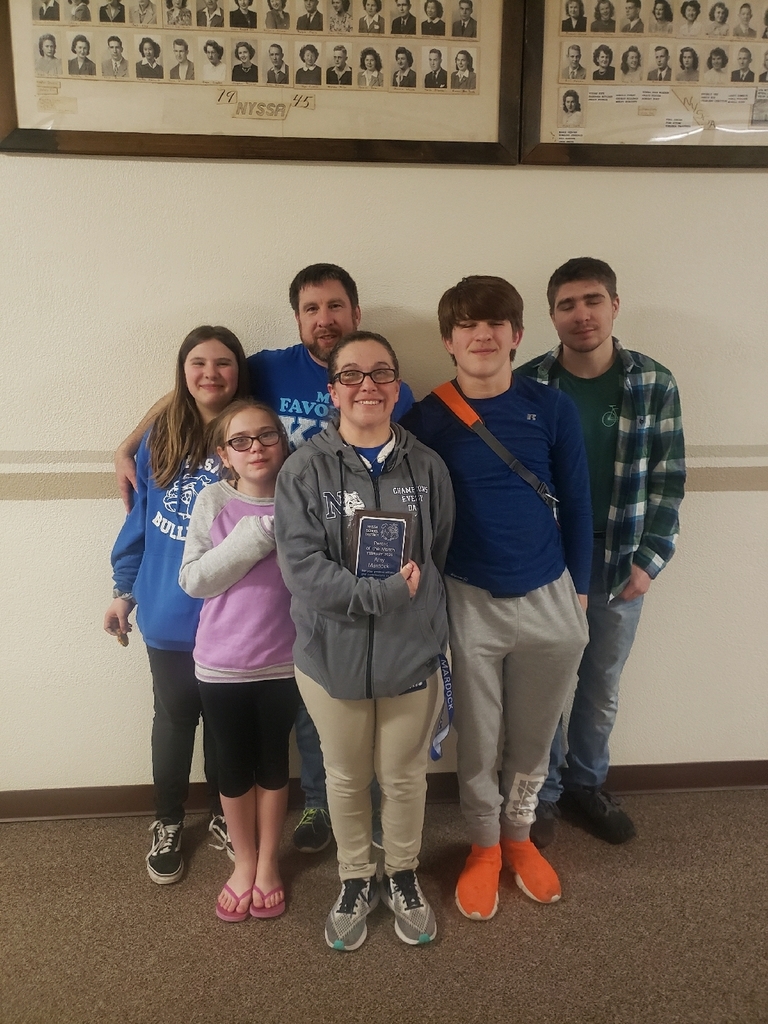 Senior Zayn Parker's senior project was to organize and run a sporting event and he choose a volleyball tournament.... 6 teams signed up to compete. One team, in particular, had the odds stacked against them, that team was the STAFF INFECTION!! For days the other teams talked trash to them, told them things like, "easy dub!" "Old folks home" and laughed in their face....but the 'STAFF INFECTION' , underdogs by all accounts, walked right through every team they played!!! The STAFF INFECTION is your NHS Senior Project tournament champions!!! #nhs #staffinfection #champions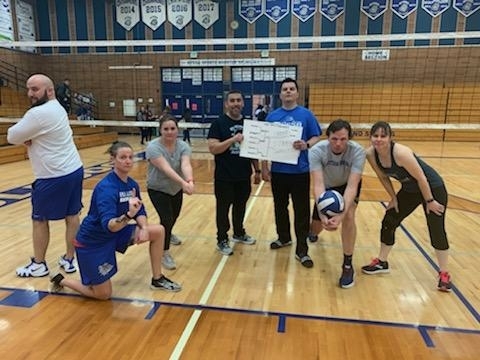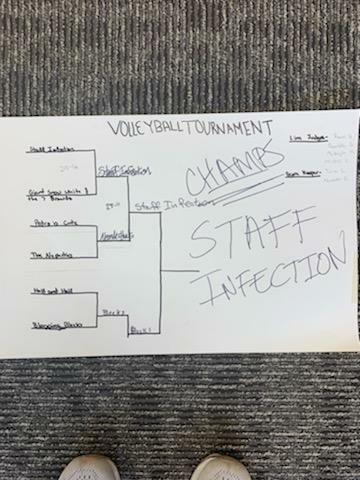 Parent meetings for Spring sports 3/4 - Track - if missed it contact coach Holcomb 3/10 - Tennis @ 6:30 at the courts 3/10 - Golf @ 6:10 at the rock 3/11 - Softball @ 5:30 at the field 3/14 - Baseball @ 12 at the field (50 inning game a 10:00am)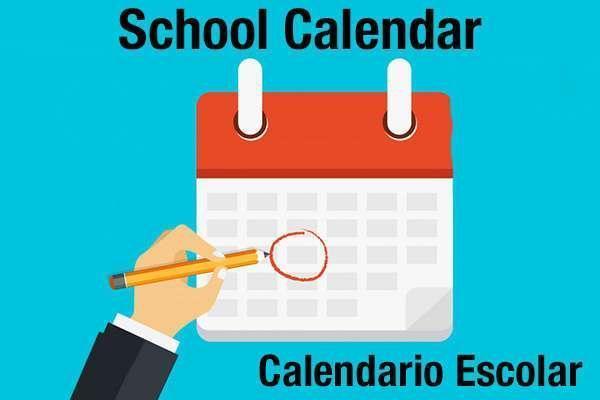 Happy classified appreciation week! Soft serve ice cream was enjoyed by all!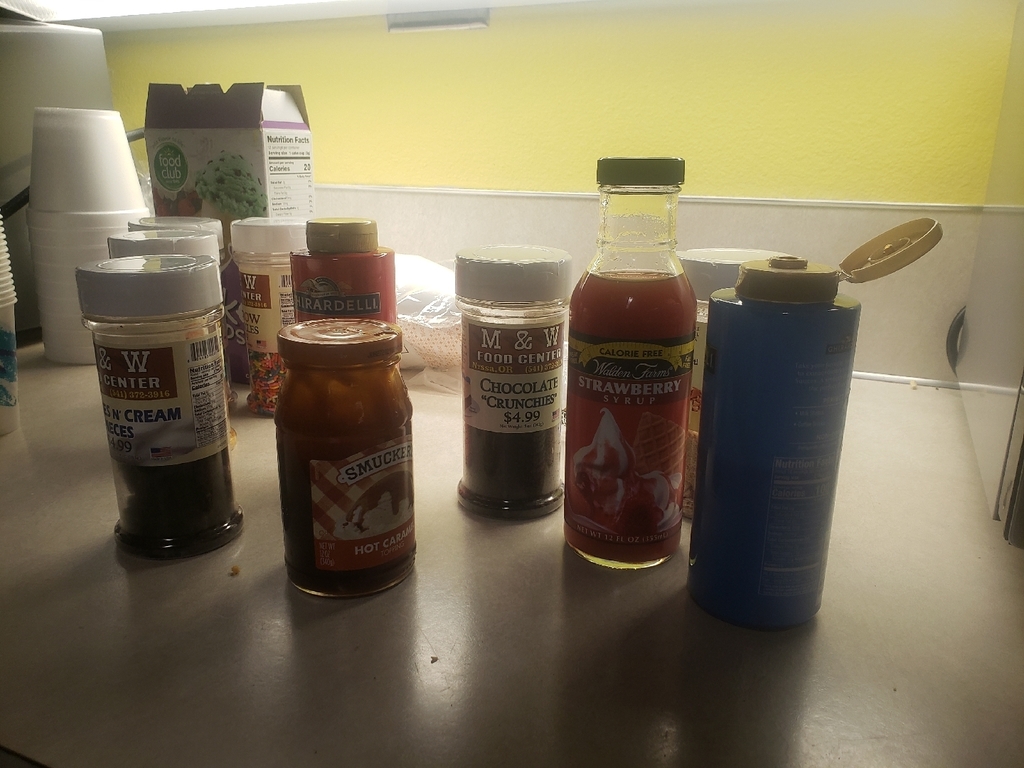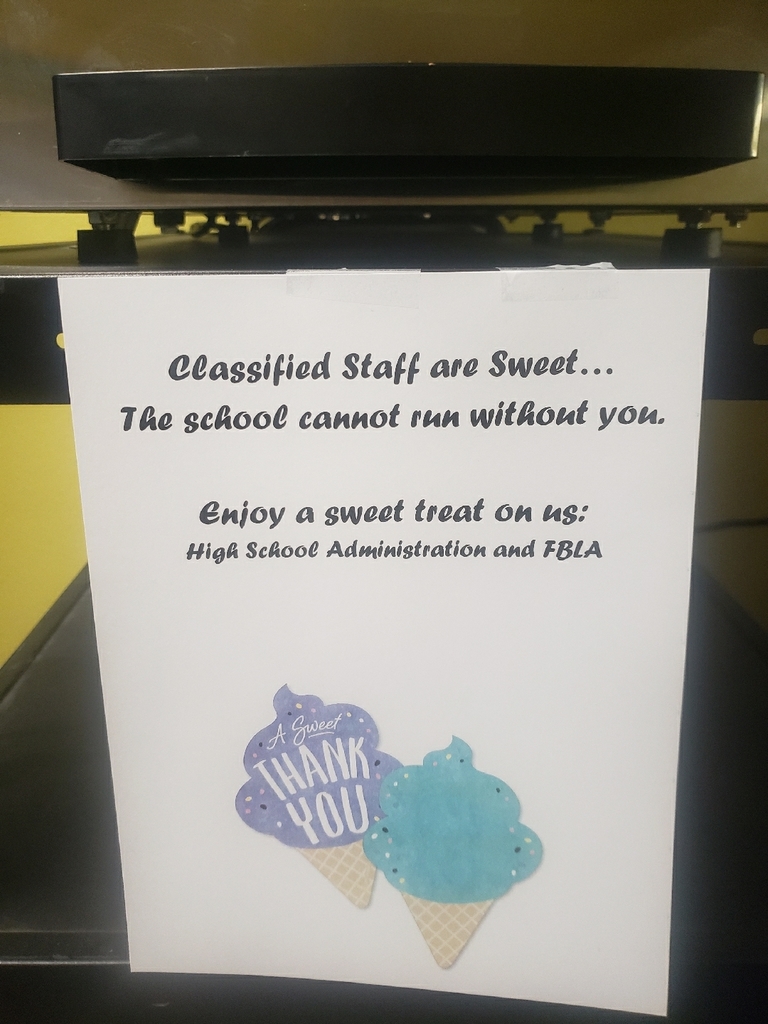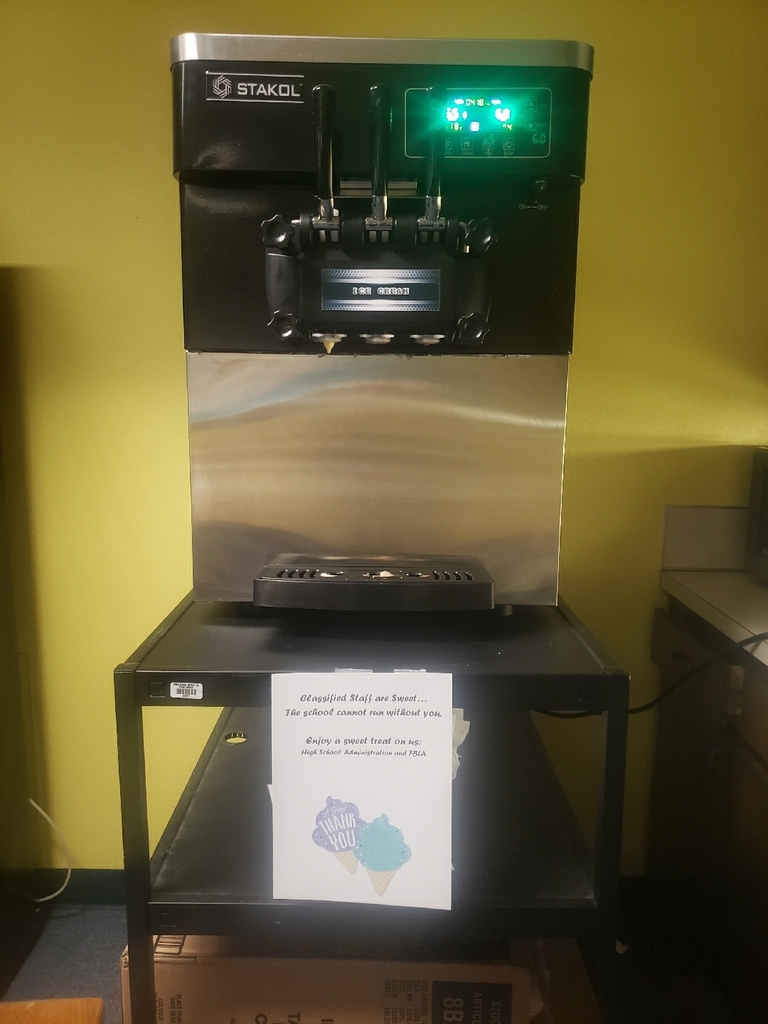 Happy Classified Week! Come get a taco!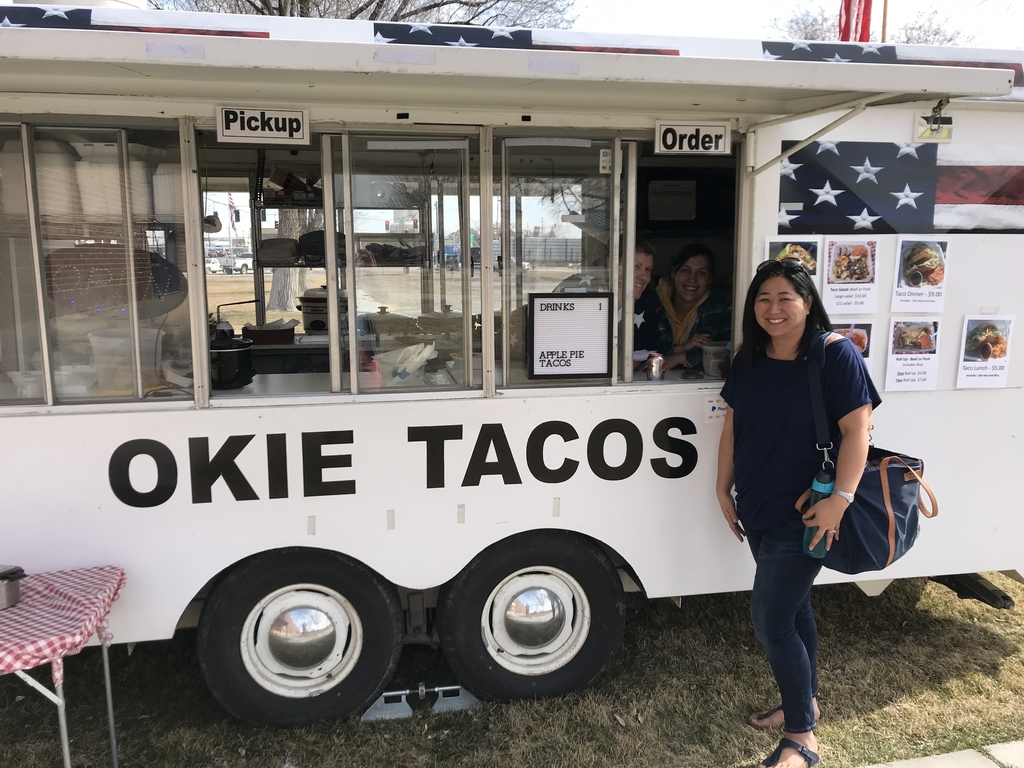 Nyssa FFA is excited to be the recipient of a 2020 Northwest Farm Credit Services Rural Grant in the amount of $1000 to purchase personal protective equipment for the Welding Lab.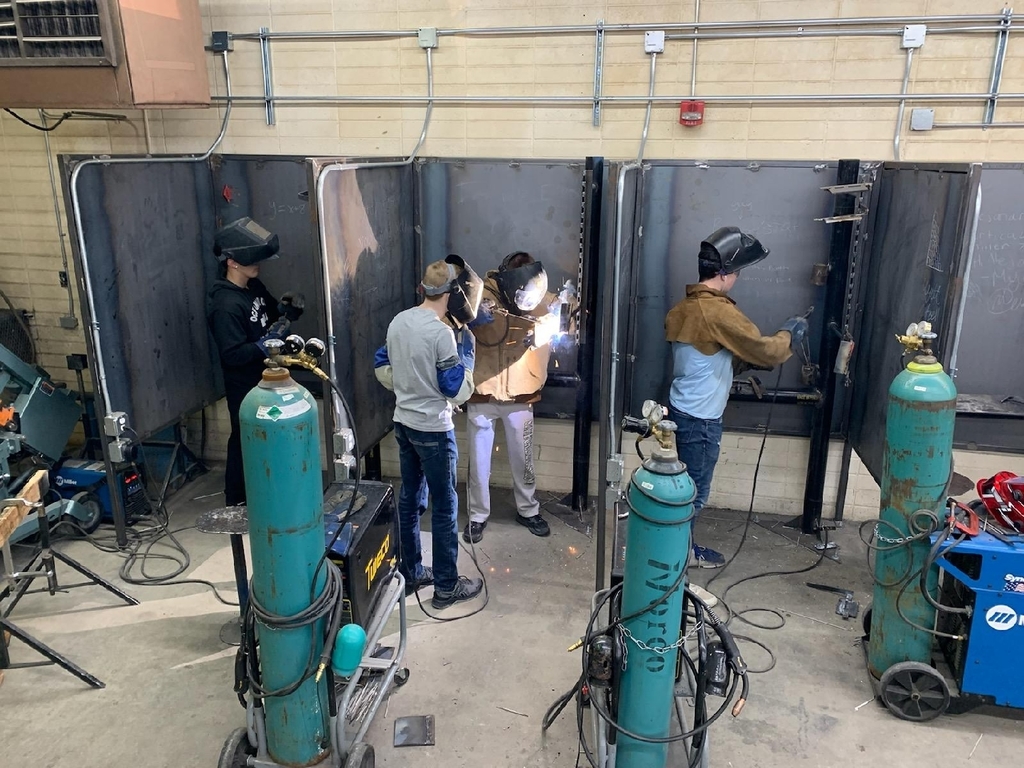 Ms O'Connor's class performing Romeo and Juliet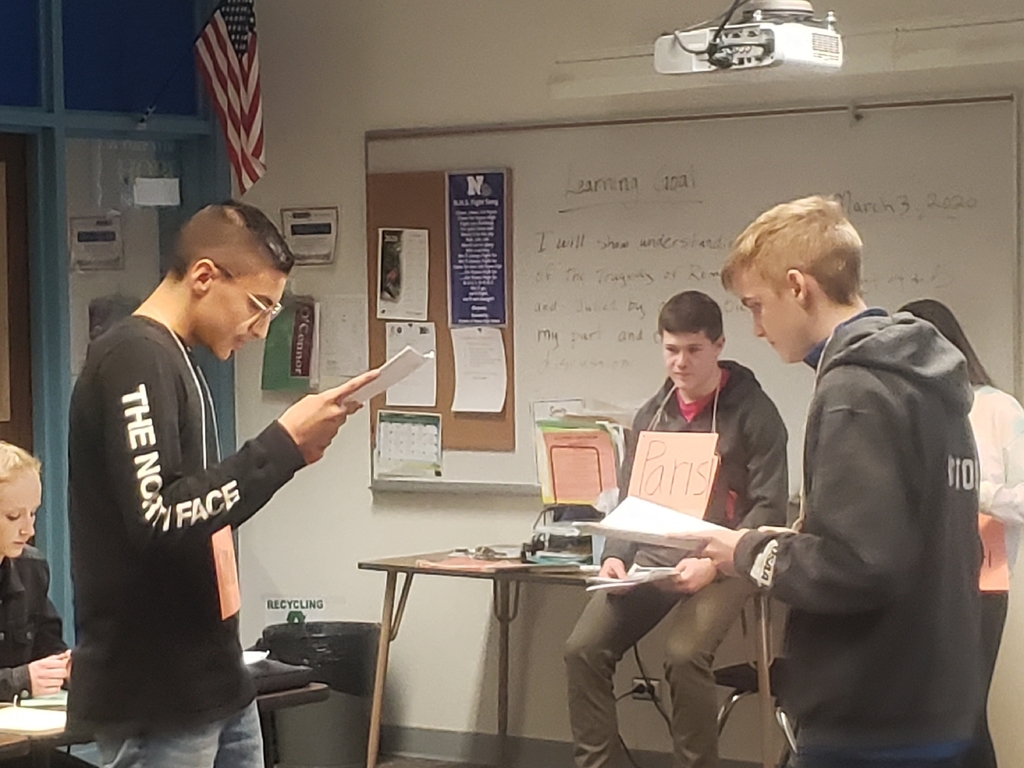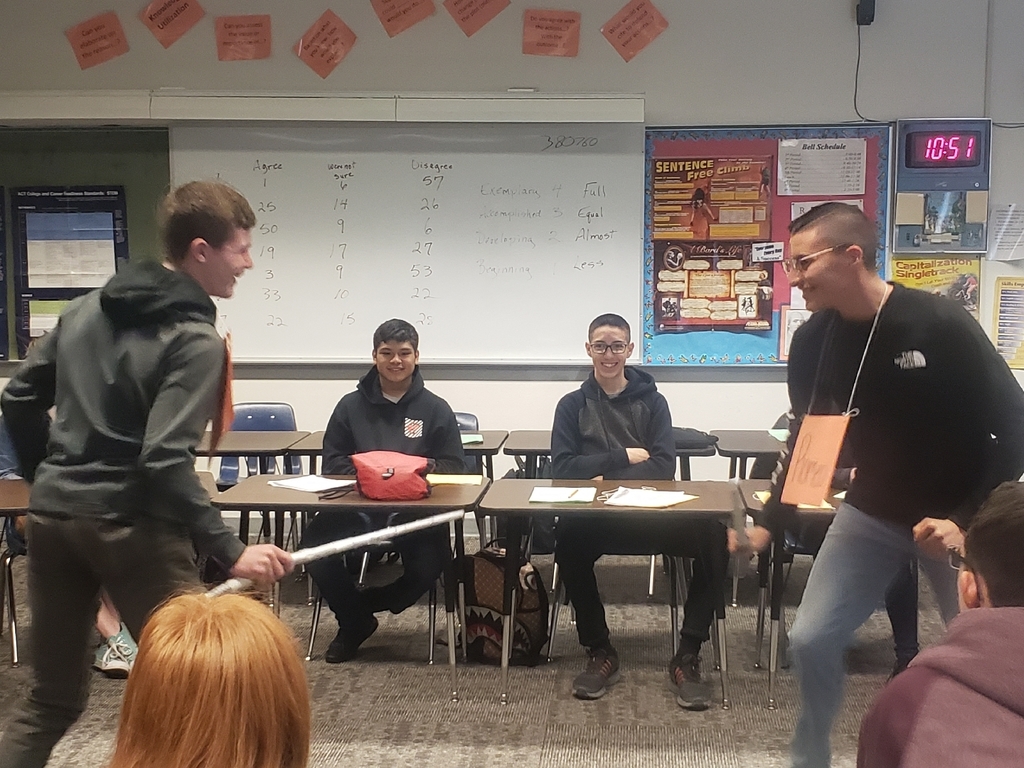 Congratulations Nyssa wrestling for their 3rd place finish at state! Bryan, Elijah and Adam state champions Raul 2nd place Noelle and Marlin 3rd place Vanessa 4th place!

Elijah Cleaver was awarded the Tyronne Snowden Woods wrestling foundation award of Excellence. Elijah, you are an amazing wrestler, scholar, and citizen!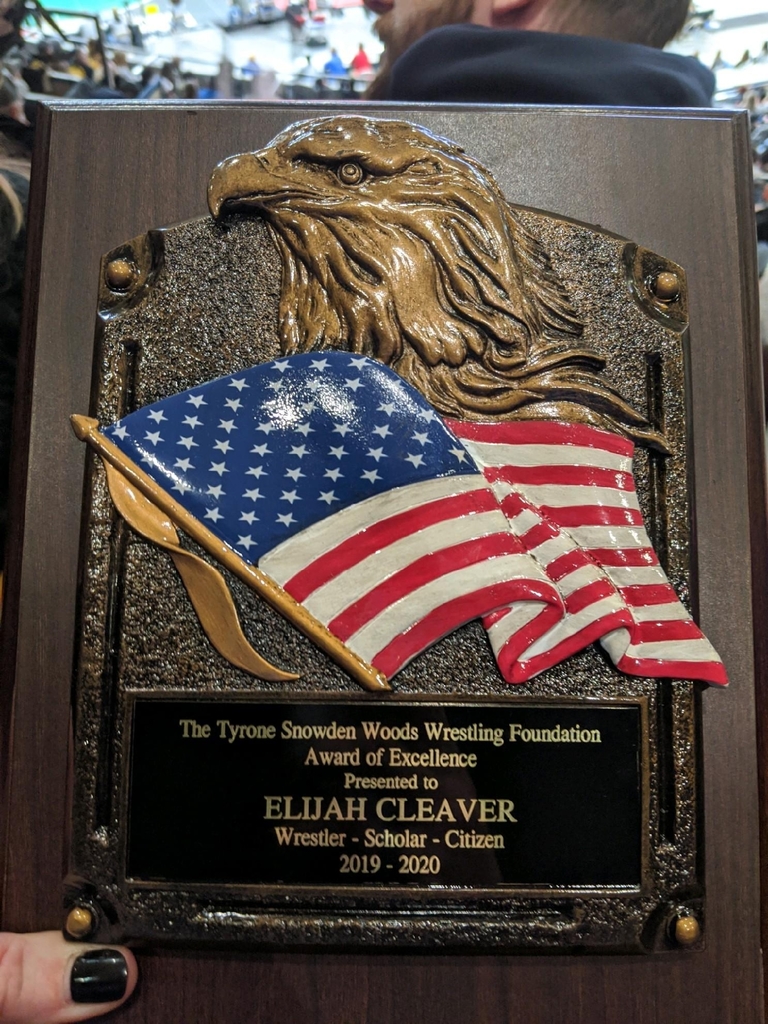 Renaissance investigations made by the 9th grade students in Ms. O'Connor's class. What a great way to prepare for Romeo and Juliet.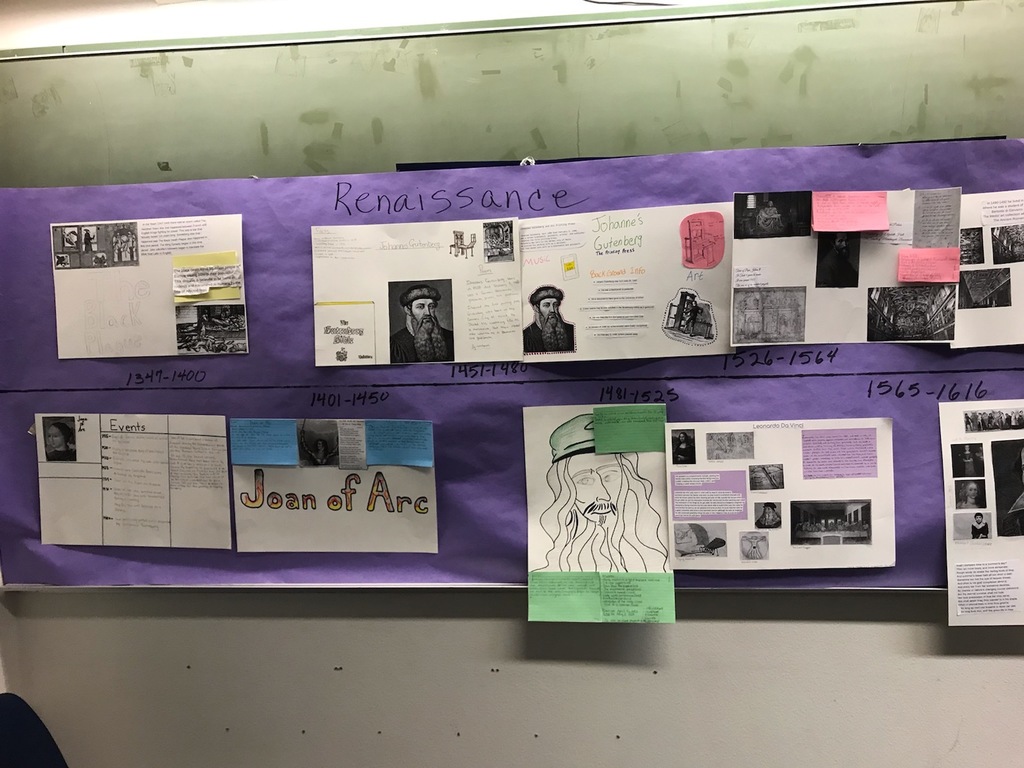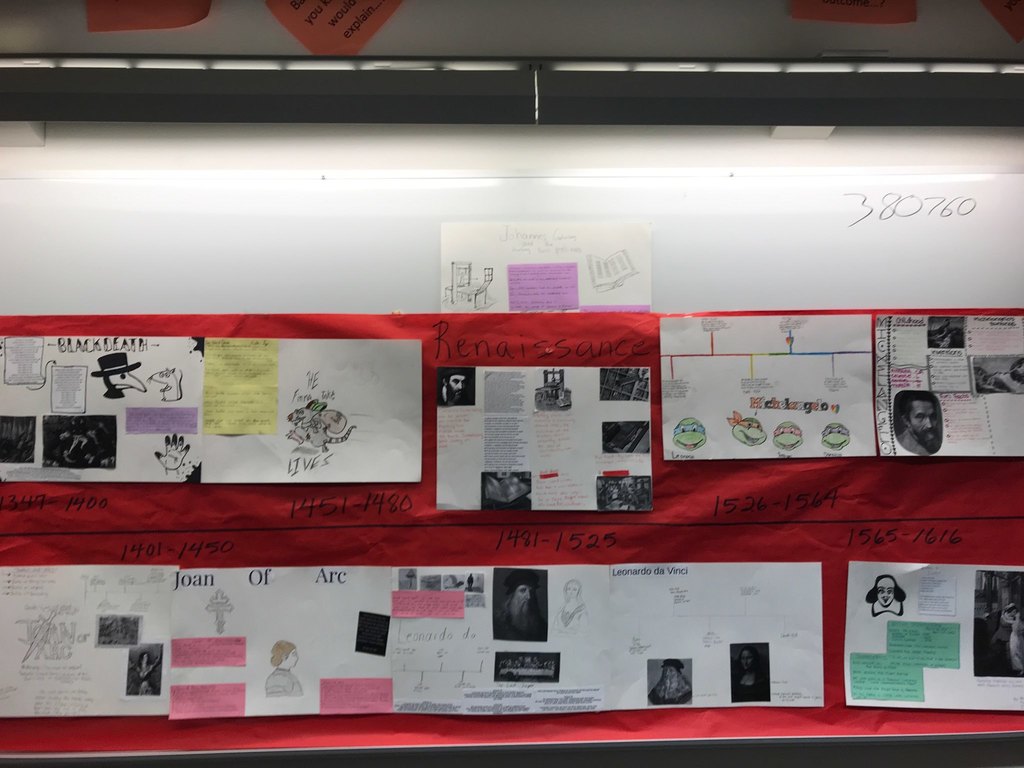 OTI time for students 12-3pm today!! Come get help, make up missing assignments, study.. however we can help! Staff is here to help!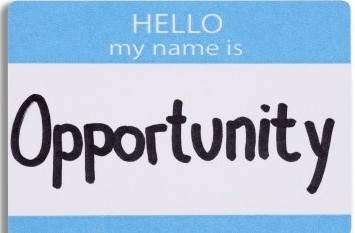 OTI is being offered to all students from 12pm to 3pm today! Its a great opportunity to get additional help!!

NSD Is Hiring a Food Service Manager! The Nyssa School District 26 has the following position available. Food Service Manager - full time, includes benefits. Go to the website for more information!

Congratulations to Nyssa Elementary's 2020 Science Fair winners!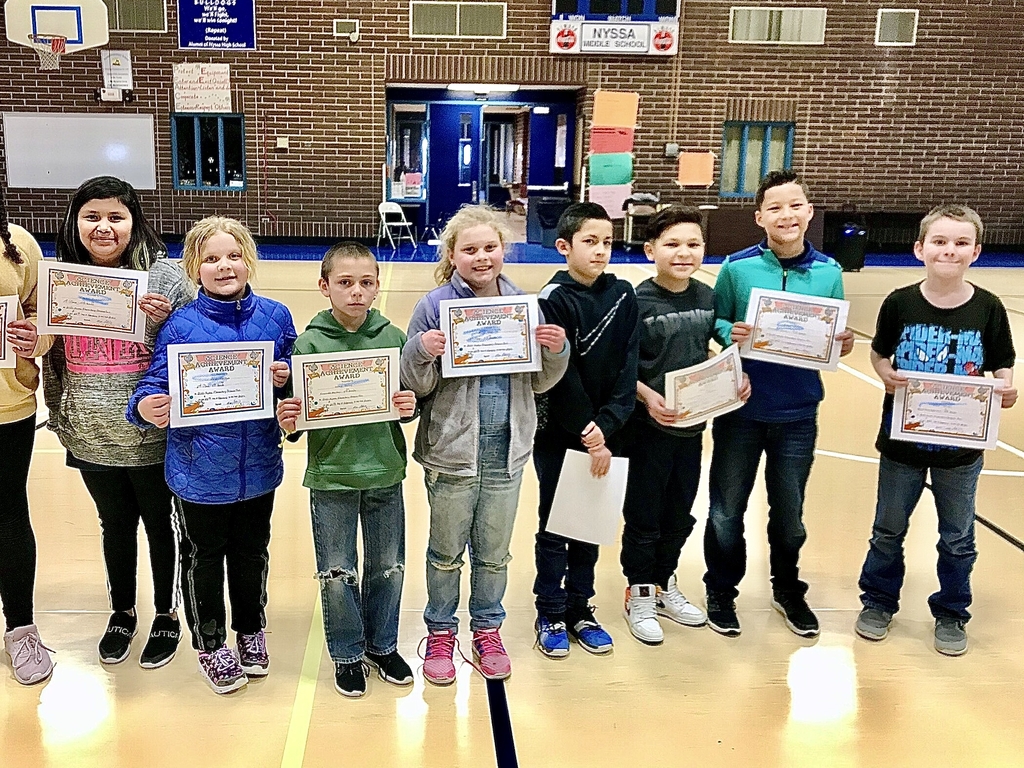 Welcome to Russia! Hard-working fourth graders spent an hour in Russia today! Borscht for all!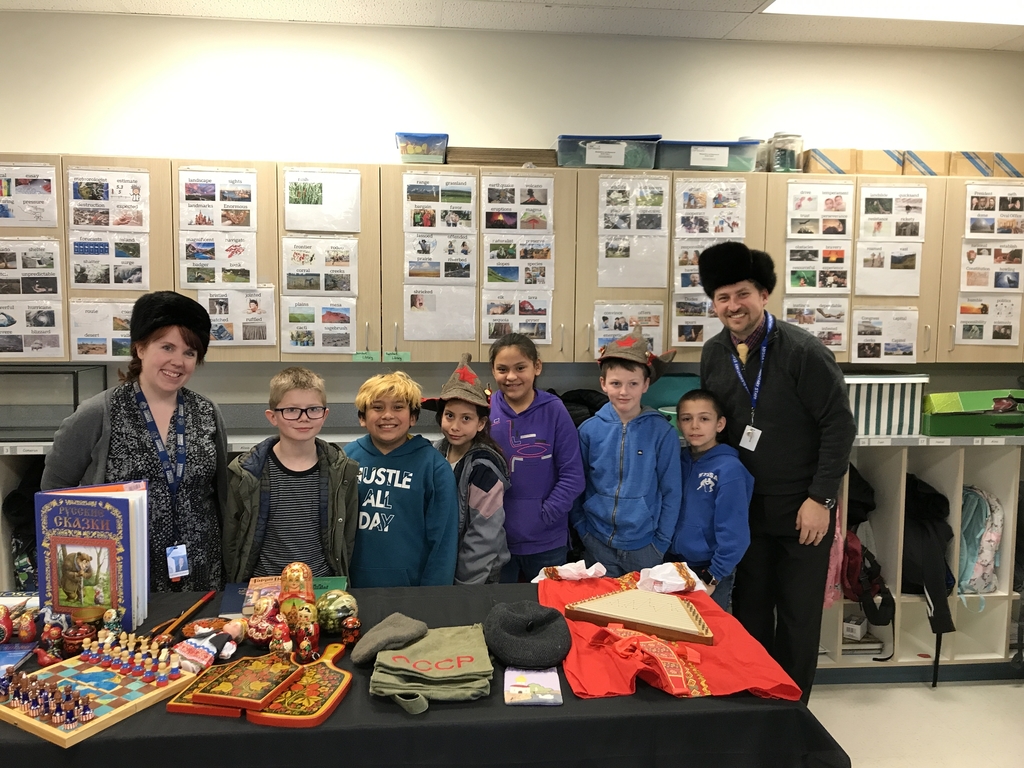 Tuesday 2/25 Science Fair Parent Night 5:00-6:30, Mac Hall

SATURDAY MARCH 7th - Awesome Science Opportunity. A bus will pick students up at NHS and take them to TVCC @ 9:15 AM and return at 3:30 PM. If you need help with the $5 fee, please talk to Mr. Cleaver.